Thomas Brotherton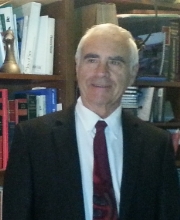 Thomas Brotherton graduated from the University of California, Riverside with a degree in physics. He later earned master's degrees in System Engineering and Business Administration, and his law degree from Seattle University.
He was employed by The Boeing Company for most of his career serving as a systems engineer and an engineering manager. He moved to Jefferson County and was sworn in as a Deputy Prosecuting Attorney for the county in 2005. He served there in District Court, as the Juvenile Prosecutor, and in Superior Court. He prosecuted most of the appeals for the county, arguing 65 cases before the Court of Appeals and the Supreme Court of Washington.
Mr. Brotherton is very familiar with government practices and administrative law. He has been a City Council member in Kent, WA, and currently serves on the Jefferson County Planning Commission.
He is a private pilot and lives in Quilcene with his wife, two cats and a Golden-Doodle.