Samuel Ramirez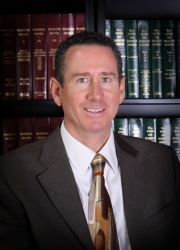 Mr. Ramirez graduated from Northern Arizona University, where he earned his Bachelors of Science Degree in Communications. He earned his Law Degree from the University of Arizona College of Law.
Mr. Ramirez has litigated hundreds of criminal cases to include both felonies and misdemeanors. He mastered DUI law while employed by Stephen Paul Bernard, one of the country's preeminent DUI attorneys, who graduated from the National DUI College at Harvard University. Sam prides himself on working all his cases aggressively and effectively to ensure he gives his clients the best possible legal representation.
Prior to practicing law, he taught communication courses at Northern Arizona University as an adjunct professor.
He began his legal career practicing law on the Pascua Yaqui Indian reservation in Arizona, where he represented tribal members in criminal court.
Mr. Ramirez resides in Kitsap County Washington with his daughter, wife of 20 years, and his Corgi, Fred. He practices yoga and enjoys traveling with his family.